Nothing beats showing up at Feeny Chrysler Dodge Jeep Ram to see our new trucks up close and personal. But unfortunately due to the current pandemic, we've had to close down our showroom and lot so we can remain a safe and healthy business for our employees and the public at large. But if you're in the market to upgrade the kind of truck you need for your work or fun adventures, you can still shop online for the perfect ride. Explore our lineup of new Ram 1500 trucks that we have in stock, then be in touch with us today so we can go over your options for buying the right edition online.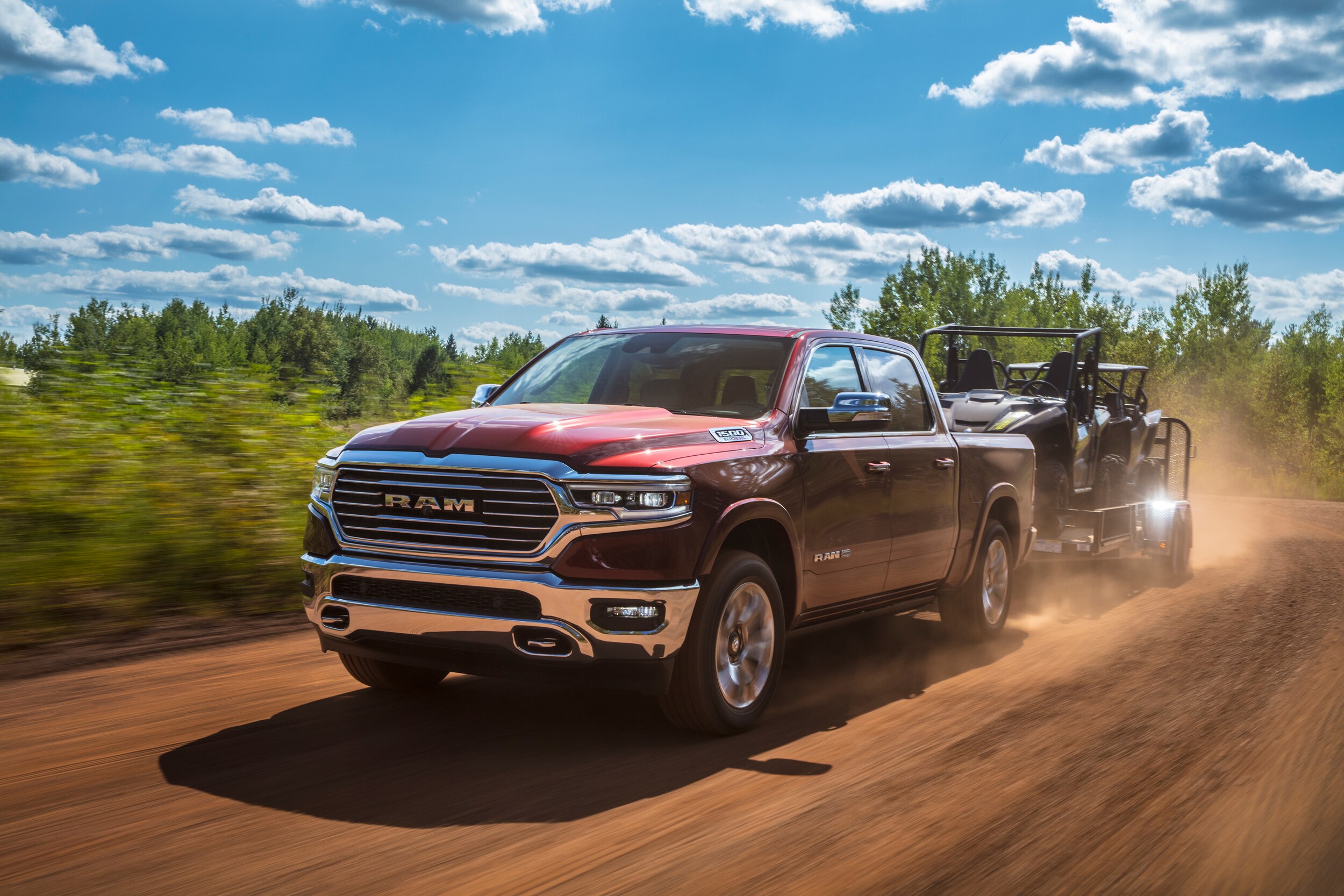 When it comes to the highly popular full-sized trucks out there, few match the overall capabilities and versatility of the Ram 1500. With all sorts of editions to choose from – some oriented better for off-roading, some better suited for lighter loads and travels around town – you'll be able to pick out the right fit from the comfort and safety of your home. Of course you'll want to understand exactly what you're investing in, so we'll arrange for you to take a private test drive without being in physical contact with our sales representatives who are on hand to help you out over the phone or via email.
After finding the perfect fit, you can apply for financing online so you'll be ready for the perfect kind of new Ram lease or loan. From there, you'll be able to set your down payment and monthly cost terms based on the kind of lease or loan you qualify for. For actually having your Ram 1500 available for you to drive, we'll arrange a contact-free delivery in this area or you can pick it up from our dealership after making an appointment online or over the phone.
Head online to explore the new Ram trucks we have available, and see how easy it is to buy the right fit from Feeny Chrysler Dodge Jeep Ram today.