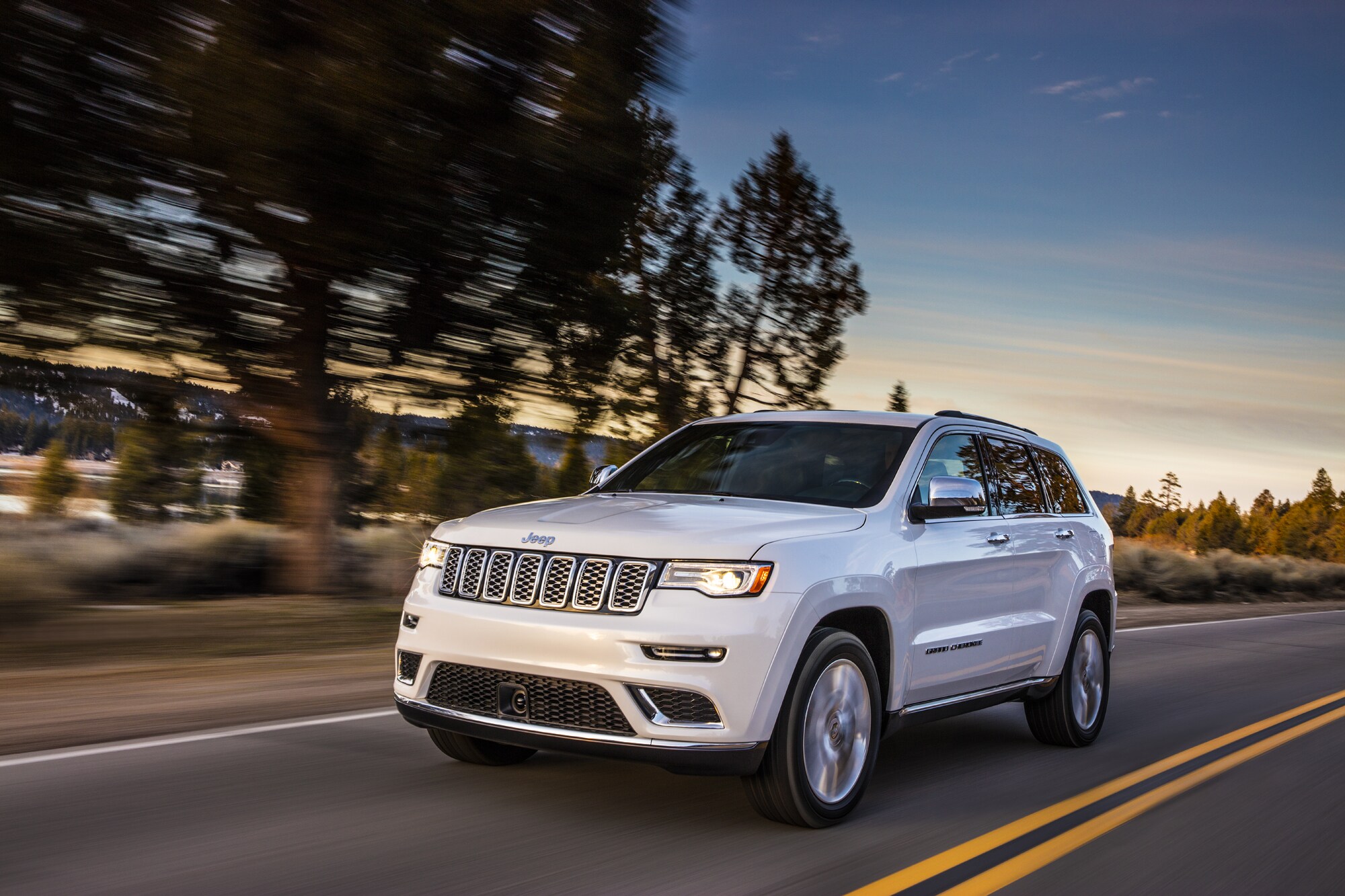 What's the ideal sedan? The ideal pickup truck? The ideal family car? This is what we're all after, right? When you head over to Feeny Chrysler Jeep® Dodge, you're not here for a good vehicle, or even a great one—you want the ideal vehicle, the pick of the litter!
Auto Pacific is here to get to the bottom of this question for drivers. Each year, the automotive research group surveys vehicle owners after 90 days of vehicle ownership, looking to find out what vehicle owners would change. Their questions zero in on 15 key categories, including ride and handling, interior storage, safety features, power and acceleration, and technology. After they've analyzed the responses, Auto Pacific announces the winners of their Ideal Vehicle Awards. That announcement came last month, and unsurprisingly, the 2017 Jeep Grand Cherokee was named the Best in Class Ideal Midsize SUV.
This marks the seventh consecutive year that the Jeep Grand Cherokee has taken the top spot for the Midsize SUV segment in Auto Pacific's survey. What that tells you—if you didn't already know—is that the Jeep Grand Cherokee is not some flash-in-the-pan winner. This is a well-engineered, finely tuned SUV created by an automaker who is at the top of their game—and has been for a good, long time. The Jeep brand worked out the kinks in the Jeep Grand Cherokee a long time ago, and still they've managed to keep making things better.
From the Selec-Terrain® traction management system and advanced Quadra-Lift air suspension system to four available 4x4 systems and a crawl ratio of 44.1:1, the 2017 Jeep Grand Cherokee has it all, along with world-class craftsmanship and safety features for your peace of mind.
The Jeep Grand Cherokee is in good company as part of the Jeep brand's formidable automotive lineup. Head in to our dealership near Petoskey, MI now to check out our other new Jeep vehicles!