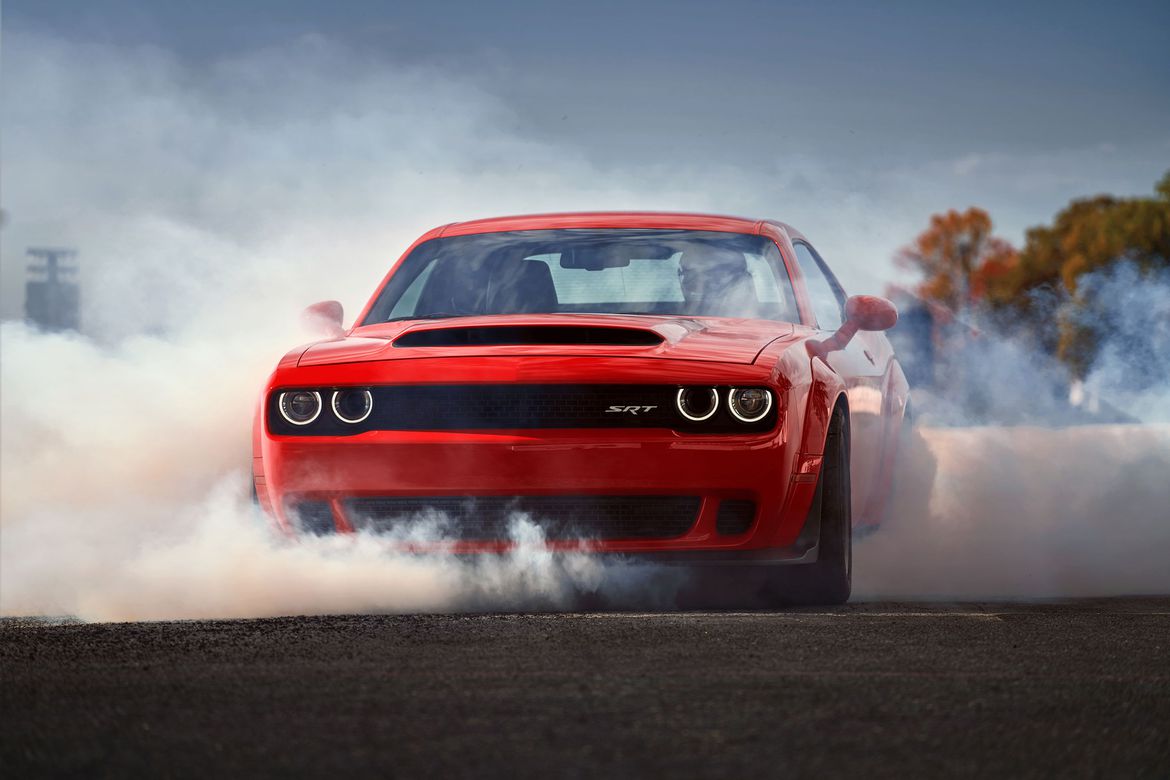 Here at Feeny Chrysler Jeep® Dodge, we're always happy to point out the practical features that will make a vehicle fit seamlessly into your everyday life, and hopefully help you out a bit. Whether it's cargo capacity, passenger room, or technological features like Wi-Fi or GPS, these are the elements that help make a vehicle the right choice for you. But every now and then, it's nice to just have a little fun, and when it comes to fun, the 2018 Dodge Challenger SRT® Demon delivers that in spades.
Teased by Dodge for months and unveiled at the 2017 New York International Auto Show last month, this astounding automobile is the most powerful muscle car ever, setting all kinds of new records in the auto industry. For one thing, it's the world's fastest 0-60 production car, climbing to 60 mph from a complete stop in only 2.3 seconds. It's also the world's fastest quarter-mile production car, completing the race made famous by "The Fast and the Furious" with an elapsed time of 9.65 seconds and 140 mph as certified by the National Hot Rod Association. It's got the highest g-force acceleration of any production car at 1.8 g. This car even has a Guinness World Record under its belt thanks to the first-ever front-wheel lift in a production car, with a height of 2.92 feet.
Then there's the first-of-its-kind technology that underlies these incredible performance achievements. TransBrake locks the transmission output shaft to hold the car in place before a standing start, allowing drivers to increase engine speed up to 2,350 rpm without overpowering the brakes. The supercharged 6.2-liter HEMI® Demon V8 engine—rated at 840 horsepower and 770 pound-feet of torque—features 25 major component upgrades from the already outstanding engine used in the 2017 Dodge Challenger SRT Hellcat, including an added duel-stage fuel pump, a larger supercharger, and a larger induction air box with three air-intake sources.
While the 2018 Dodge Challenger SRT Demon won't be available until later this year, you can head into our dealership near Traverse City, MI right now to test drive a new
2017 Dodge Challenger GT Coupe.
While you're here, be sure to check out our full selection of
new Dodge vehicles
.