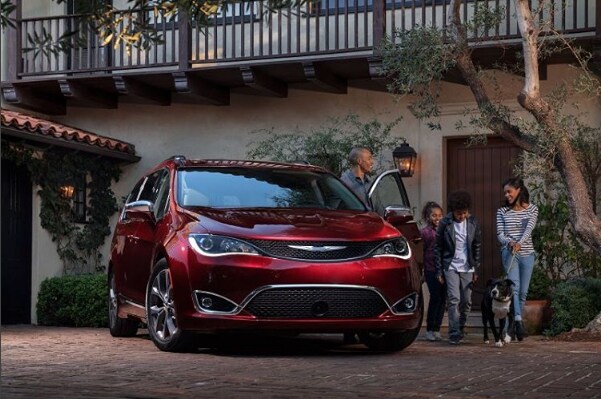 Each year, the Greater Atlanta Automotive Media Association (GAAMA) hosts the Family Car Challenge. While there are plenty of awards out there for performance, off-road capability, and other such attributes, it's great to have an event like this that showcases which cars, trucks, SUVs, and minivans are best suited for families on the go. The 2017 Chrysler Pacifica, 2017 Chrysler Pacifica Hybrid, and 2017 RAM 1500 each took home their fair share of accolades.
Long known as a top choice for drivers looking for a work truck, the 2017 RAM 1500 is quickly gaining acclaim for its family appeal. At the Family Car Challenge, it was named the Best Family Pickup Truck. Christopher Lawrence, the GAAMA President and CEO of AutoAcademics, said, "For a do-it-all family vehicle, the 2017 Ram 1500 delivers with a full array of family-friendly features, clever storage solutions, excellent ride and handling, and impressive power. And I can't fail to mention that it sounds great, too!"
The Chrysler Pacifica brand was a particular standout at the Family Car Challenge, with the 2017 Chrysler Pacifica taking home the title of Best Three-Row Car, while the 2017 Chrysler Pacifica Hybrid won for Best Technology and Best Overall Family Car.
"Today's busy families need a vehicle that can help make their lives easier, and the [Chrysler] Pacifica and [Chrysler] Pacifica Hybrid deliver that by offering versatility, functionality, technology and unsurpassed fuel economy," Lawrence said.
With class-leading gasoline and hybrid powertrains, more than 100 available safety and security features, and a host of entertainment features, it's no surprise that the Chrysler Pacifica and Chrysler Pacifica Hybrid were big hits.
Test drive these and other great vehicles here at Feeny Chrysler Jeep® Dodge in Gaylord, MI.